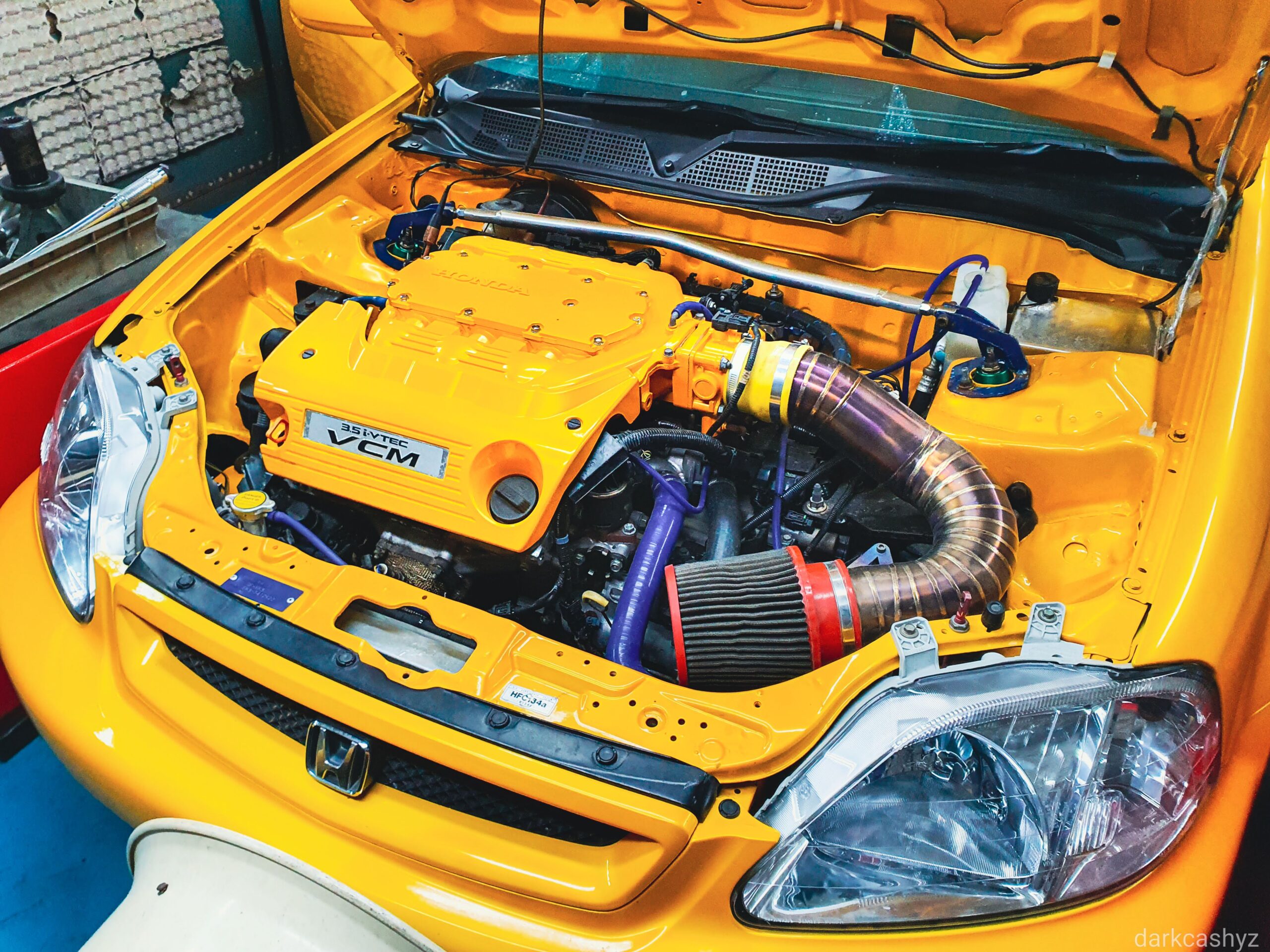 Honda J35Z2 RPM Limiters Setup (Tuning)
Read Time:
2 Minute, 55 Second
Dear Honda lovers,
I and my friend have swapped JDM Honda J35Z2 SOHC 3.5 V6 i-VTEC VCM (marked as J35A-80 in Japan) in our cars since years ago and they have been running fine. And we had plenty of time to play with some settings of our ROMs to figure something out. And I think it would be great to share what we have learned a bit in RPM settings.
As per rpm settings, at least for our ROMs, if I want the rev limiter to bounce fast, like rapidly. I have to set all rpm limiters to the same maximum, including all recovery rpm settings.
And we have automatic transmissions. There is this certain condition for 2nd gear. Sometimes, if the rate of change of rpm in my second gear is too fast, the gear won't change to 3rd at 6,900rpm like it should. Instead, the engine will cut the power and gear won't change, and recovery kicks in at 6,300rpm and engine starts working again. Sometimes it keeps repeating like crazy that you must lift throttle off and wait for a few seconds for the gear to change.
Here is a video of this happening. Throttle fully depressed, engine cuts and recovers at 6,300 rpm
The cause could be the road is slippery and driven wheels slip, or road slopes down. Which can be avoided by lifting throttle to 70-80% in 2nd gear when gear is almost changing.
Changing rpm settings from 6300rpm recovery to 6900rpm helps not getting engine cut off.
My dude had 15″ wheels on the same engine and trans in his Honda Civic EM1. This always happened to him like, always. I had to lift the throttle a bit at the end of 2nd gear in his car. It's better with 17″ (in the video above). But still happens from time to time. Changing rpm limiter settings did help with not having to wait for the rpm to drop to 6,300 and get recovered.
My RPM limiter settings are currently like this. And it helps with what I described. I'm not sure if I defined them right or not, so please don't mind my definitions naming.
Left = stock, right = current.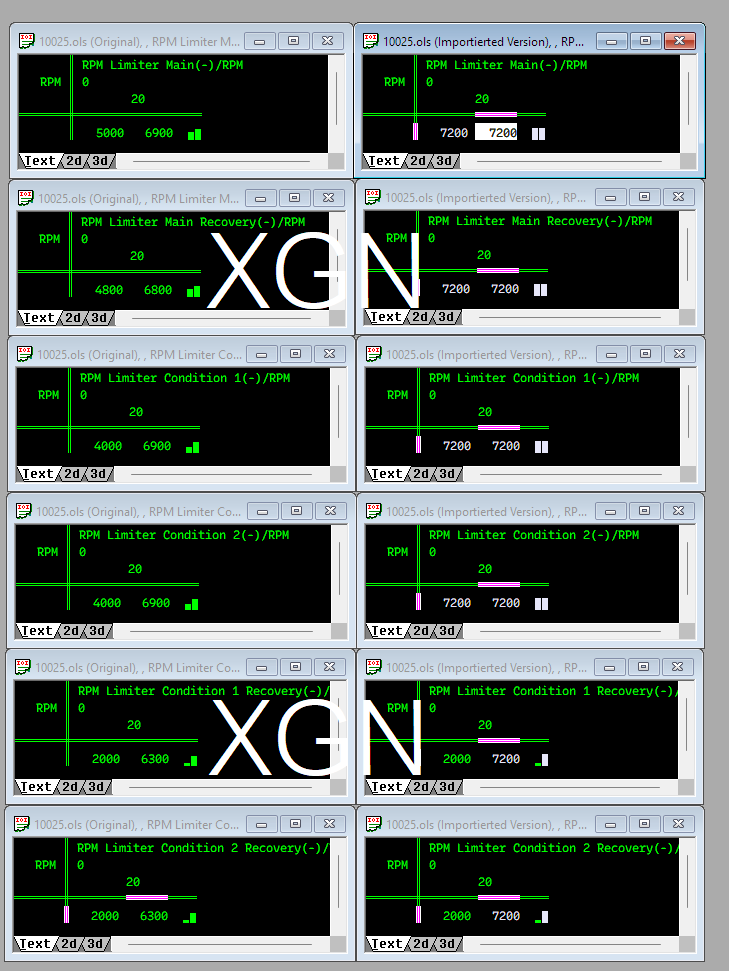 I did these settings in WinOLS, the greatest automotive hex editor and data mapper/definer out there. You can get one here.
https://www.evc.de/en/product/ols/software/
And you can do the settings and tuning just the same and easier in a tuning software called Honda Tuning Suite CANbus. There are two options for licensing, single car license and unlimited cars license for dealer at super reasonable price. This software does flash reading/writing and tuning all in one place. The definitions/maps are there and ready for you to get your from tuned. And if they are not, you can request the definitions for your roms and the developer will get you up to speed real soon. You only need a Tactrix Openport 2.0 J2534 device to get your car tuned/reflashed with Honda Tuning Suite CANbus. The best bang for the bucks right now!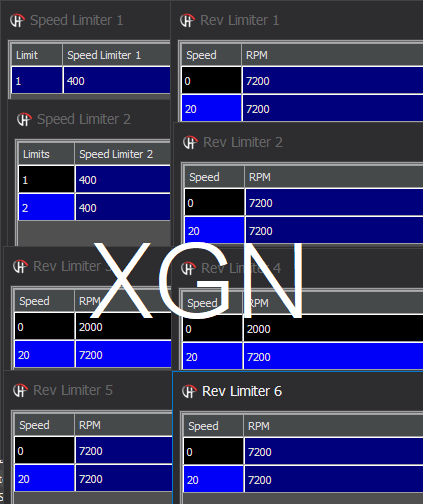 Go grab one here
https://hondatuningsuite.com/product/vip-membership/
I hope this article helps shed light for anyone playing with rpm limiter settings at least a bit.
Have fun tuning!